SIMPLE SOLUTION!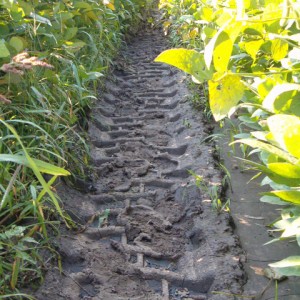 Are you having problems with your pivot getting stuck? Are you sick of having to haul in rock or dig out your pivot? 
WE HAVE A SIMPLE SOLUTION FOR YOU!
BOLT ON 16x20 HIGH FLOAT TIRES ( BOLTS RIGHT ONTO THE GEARBOX)
REDUCES TRACKING IN MOST APPLICATIONS
CHEAPER THAN STEEL OR PLASTIC TRACKS
FITS T-L, VALLEY, REINKE, & ZIMMATIC ( AVAILABLE in 8 hole & 9 hole)
VERY TOUGH, HEAVY PLY TIRES, CUT RESISTANT
LOW PRESSURE OPERATION
LOW MAINTENANCE
CALL FOR PRICING TODAY!!!
WE CARRY CLEAT AND REGULAR TIRES, WE ALSO HAVE OTHER TIRE SIZES AVAILABLE TOO!
308-995-8001 Ask for Derek or Sue Wagner.
Wagner Irrigation

611 3rd Ave
Holdrege, NE 68949
Phone: (308)995-8001
Email:
wagnerirrigation@gmail.com
derekwag@gmail.com
| | |
| --- | --- |
| | We believe that with proper maintenance our T-Ls will run until they're 50 years old. |