Pumps

Berkeley Pumps were first used to irrigate fields in 1937 in the San Joaquin Valley in Central California. Now Berkeley Pumps continue to successfully transfer water to keep crops irrigated effectively.

Franklin Electric pumps feature proven components, able to withstand the harshest environments and provide superior performance for irrigation, community water systems, water transfer systems, recirculation and factories.

Western Pump is the only fully integrated, award-winning petroleum and lubrication systems firm in Southern California specializing in the construction and servicing of fleet fueling facilities, aviation, retail service stations, convenience stores, marinas, and vehicle maintenance facilities. Western Pump is a Certified Small Business.

Cornell Pump Company manufactures pumps for a wide variety of markets, addressing some of the most challenging of applications. Initially offering solutions for the agriculture market, Cornell's 65 year history has made it the premier choice for some of the most demanding conditions imaginable. From sugar fields in Central America, to mines in Australia, to wastewater stations in Europe, the pumping requirements may change, but the basic Cornell values stay the same: unmatched performance, robust design, global support and an in depth understanding of our customers' needs.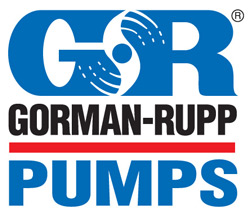 The Gorman-Rupp Company designs, manufactures and sells pumps and pump systems for use in water, wastewater, construction, industrial, petroleum, original equipment, agriculture, fire protection, heating, ventilation and air-conditioning (HVAC), military and other liquid-handling applications. a
Wagner Irrigation

611 3rd Ave
Holdrege, NE 68949
Phone: (308)995-8001
Email:
wagnerirrigation@gmail.com
derekwag@gmail.com
| | |
| --- | --- |
| | I don't know what it is, but I also don't seem to have as much trouble with the nozzles clogging up on the T-L units as I do with the other units. |