Web-based Pivot Control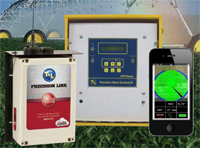 New from T-L Irrigation Co. and Agsense, llc, the Precision link enables web-based pivot control for T-L pivot systems. The Precision Link works in combination with T-L's Precision Point Control lll (PPClll) to let you manage your pivot with your computer or mobile device and a simple internet connection. Pivot control is an important part in how you use your pivots successfully. Pivot start/stop, direction, application rate and speed, and water pump control are but a few of the features available. VRI (Variable Rate Irrigation) can also be programmed through the website. Precision Link and the PPCIll, combined with T-L's hydrostatic design and continuous movement, give you even water distribution, improved crop production, and efficient system management. Web-based pivot control allows for ultimate control over your pivot system through a computer or mobile device.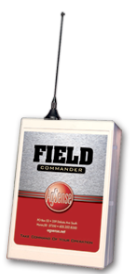 For those customers who purchase a Precision Point Control Pivot we have a new program called 
CropMetrics
.  The goal of 
CropMetrics
 Precision Pivot is to increase water use efficiency, improve yields and maximize profitability by accounting for soil and/or topography variability and then applying the optimum application depths of water at both the right time and the right place.
Wagner Irrigation

611 3rd Ave
Holdrege, NE 68949
Phone: (308)995-8001
Email:
wagnerirrigation@gmail.com
derekwag@gmail.com
| | |
| --- | --- |
| | I don't know what it is, but I also don't seem to have as much trouble with the nozzles clogging up on the T-L units as I do with the other units. |